Why the move to Fixed Price Building Contracts?
In New Zealand over the past 10 years, the market has seen residential builders diversify from Labour Only to Fixed Price Building Contracts. This trend understandably arose from the increased need for better cost accuracy and project management from contractors for their clients.
However, in some cases inexperienced builders fell short resulting in one of the following situations:
provisional cost sums were included in contract so the client's costs dramatically escalated, making the contract far from 'fixed price'
the contractor underpriced the project and as a result either suffered a damaging financial loss and/or simply could not finish the build
This is recognised to have been primarily caused by a lack of knowledge and experience of how to price accurately and work collaboratively at an early stage with clients and their Architects/ Designers. Unfortunately, this has led to an untrusting, wary customer base who are worried about rising costs and to builders who are unwilling to offer fixed price work to begin.
This leaves Labour Only as an option to many home owners looking for a builder in New Zealand. This is not suited to everyone as the majority of people do not have the time, or expertise, to run their own valuable residential projects and need professional help to manage the build to ensure it is delivered on time, to budget and to the right specifications.
So, how do you know whether a Fixed Price Building Contract is the best approach for your project over a Labour/ Materials only approach?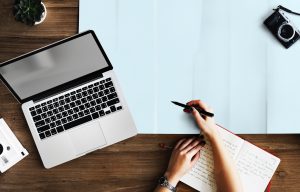 What are the benefits and disadvantages of both approaches?
Fixed Price Agreements
Being able to offer a Fixed Price Building Contract depends entirely on the detailed designs, plans and specifications. This stems from the original brief with the client and Architect or Designer. If a building firm with the right capabilities is involved at an early stage this helps to ensure the designs are provisionally within budget and working collaboratively is highly beneficial to the final result for all parties, especially the client.
The advantages of a Fixed Price Contract:
offers homeowners predictability so less exposure to financial risk
fosters a higher degree of collaboration ensuring better compliance
ensures the project is easier to manage to meet crucial deadlines
helps to define a detailed scope of work from the outset
Conversely, because a fixed price is a closed-book agreement there is often no transparency of labour and cost of materials. The opportunity to make changes throughout the build can be reduced unless this flexibility is built fairly into the contract and the type of materials must be defined in the scope of works to avoid any inferior material substitutions.
Labour Only Approach
For less complex, expensive projects this approach can work incredibly well. Here the contractor will provide an hourly rate and the cost will be defined by the retail cost of materials (often with a mark-up) plus the price of the labour.
This approach can be beneficial when:
there is lack of scope clarity – no defined design or detailed specifications available
the project requires flexibility – changes need to be made throughout a build due to lack of scope clarity
there is urgency to finish – something has broken and immediately needs to be fixed to avoid further property damage
In conclusion, if a build requires project management for multiple trades and phases then opt for Fixed Price Building Contract with an able and reputable contractor who is willing to add flexibility into the contract and has solid references. This approach also crucially helps the client understand each phase of the build in advance through a detailed programme of works and forecast their payments due accordingly.
However, if the project is straight forward and low cost, or you have the expertise and time to manage a new build or renovation yourself then select a builder and sub-trades based on a Labour Only contract.
For more information please go to the New Zealand Government Building Performance website